Demi Lovato has apologised profusely to fiancé Max Ehrich after she accidentally revealed his email address online.
The gaffe was brought to Lovato's attention by The Young and the Restless star after he was inundated by emails.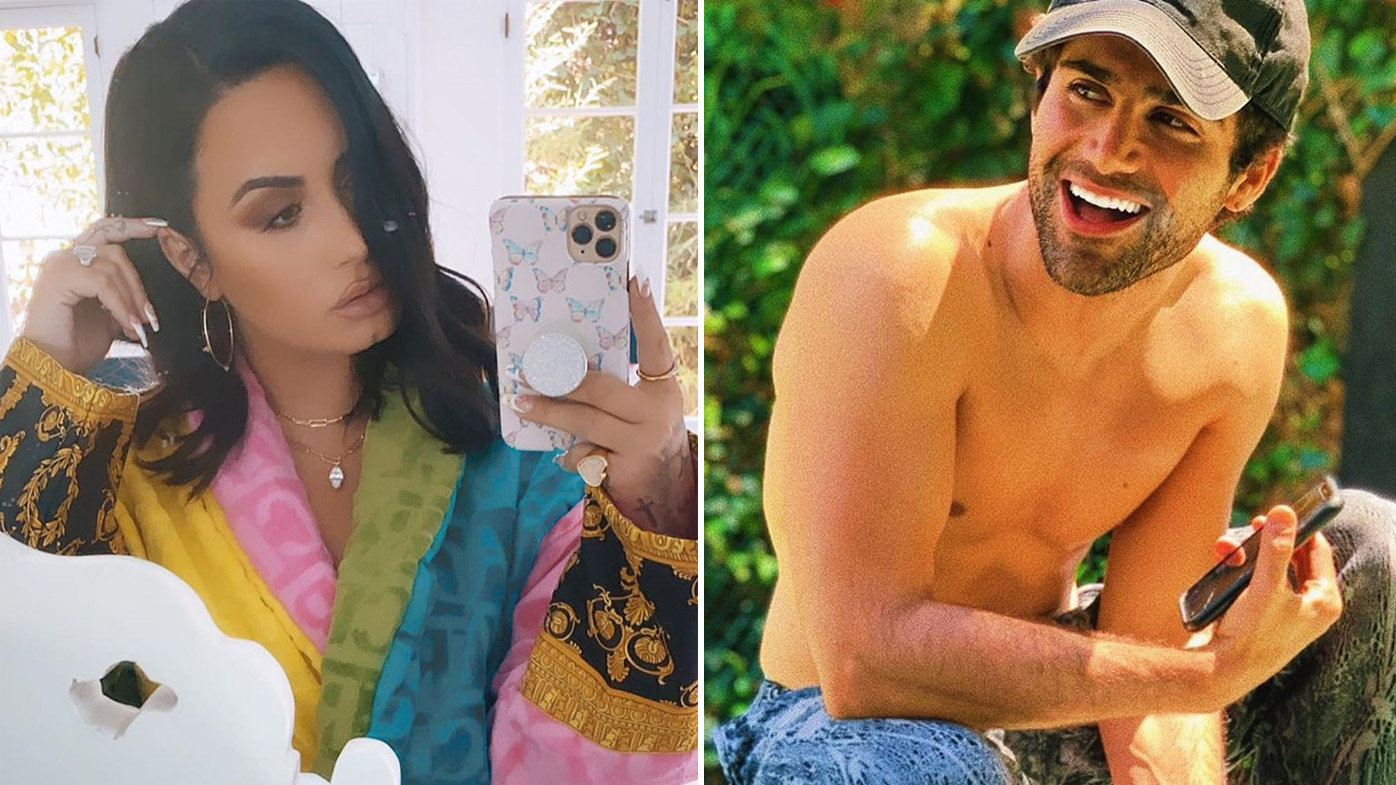 Mind you, the singer has 55 million Twitter followers, so one could only imagine the countless messages sitting in Ehrich's inbox.
"When ur fiancé accidentally leaks your email," he tweeted on August 2 (US time). "But thank you for the kind emails, haha, much love."
https://twitter.com/maxehrich/status/1289685112074903554https://twitter.com/maxehrich/status/1289685387745484803
Lovato, 27, replied with several crying-laughing emojis, tweeting in capital letters, "OMG, I'm so sorry."
As punishment, 29-year-old Ehrich joked that Lovato must now reply to all the messages.
"Love u baby but now u gotta reply to them all, thanks!!!!!! @ddlovato," he tweeted.
https://twitter.com/ddlovato/status/1289685659251163136https://twitter.com/maxehrich/status/1289688432986357760
This isn't the second hilarious slip-up Lovato has made in their relationship.The singer and actress basically confirmed they were dating after she accidentally walked into the frame during Ehrich's Instagram Live session in March. 
"I'm on Live," he whispered while playing piano, prompting Lovato to quickly scurry out of view. But it was too late as she was already seen by his 1.6 million followers. 
https://twitter.com/PopCrave/status/1244116504053981185
But all was forgiven and last month the pair announced they are engaged. 
"@maxehrich — I knew I loved you the moment I met you. It was something I can't describe to anyone who hasn't experienced it firsthand but luckily you did too," Lovato wrote on Instagram alongside a snap of her engagement ring on July 23.
https://www.instagram.com/p/CDaYqDVBJoN/
"I've never felt so unconditionally loved by someone in my life (other than my parents) flaws and all. You never pressure me to be anything other than myself. And you make me want to be the best version of myself. I'm honoured to accept your hand in marriage. I love you more than a caption could express but I'm ecstatic to start a family and life with you. I love you forever my baby. My partner. Here's to our future!!!!"