Cindy Crawford recreates iconic photoshoot from the '90s for charity
Cindy Crawford is back with a modern take on an iconic photoshoot.
The supermodel, 55, has returned to the original location of her 1992 Pepsi advertisement to retake the image, 29 years on for charity.
Sporting the familiar white tank top, cut off jeans and pointy red stilettos, Crawford stood in front of the Halfway House Cafe in California, holding the can of Pepsi in front of a red sports car.
READ MORE: Cindy Crawford reignites love for modelling as she poses for new Vogue cover at 55
https://www.instagram.com/p/CTiBaIHLQup/
"It's always a pleasure and a thrill to work with my friend @davidyarrow… and even more so when it's for a good cause," she wrote in the caption on Instagram.
"We returned back to the original Halfway House from the famous @pepsi commercial I did in 1992 to recreate the moment (with a David Yarrow twist) in hopes of raising funds for the American Family Children's Hospital in Madison Wisconsin where my brother was treated for leukaemia."
READ MORE: Paulina Porizkova's says her nude Vogue cover wasn't filtered
Crawford revealed she had already raised over one million dollars for the cause.
"I think we nailed it! Such a fun day," she added.
Celebrity make up artist Sam Visser also returned to style Crawford's trademark '90s makeup, while Yarrow took the photos for the re -creation.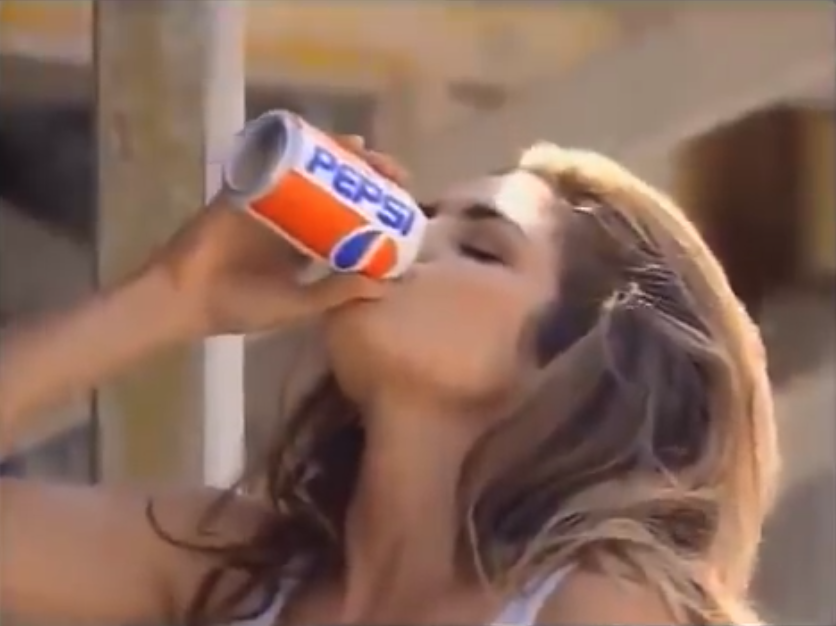 The image caused a stir among fans – including some A list stars.
"Truly gorgeous ! And for a great cause," Big Little Lies star Reese Witherspoon wrote.
"Cool in every way," commented Danish supermodel Helena Christensen added.
Yarrow posted the same photograph on his own Instagram page, writing: "It is always a treat to work with the best and Cindy is the best of the best."
He noted it was "surreal" to be at the Halfway House again, which was "made famous" by Crawford and he was "proud of what we have achieved".
Crawford's brother Jeff was previously treated there for leukaemia, but he died at the age of three.
https://www.instagram.com/p/CTCxYqhLGZa/
She recreated the ad for the 2018 Super Bowl alongside her son Presley Gerber.
The supermodel told the Associated Press at the time that the original advert "became such a classic for so many reasons".
"It was one of those moments in my career that when I walked down the street, people were like, 'Pepsi!' Or I'd be at a bar and people would send me over a Pepsi," she said.
"And it's funny because during Halloween a lot of women will dress up as me in that commercial. It's, like, an easy Halloween costume."
For a daily dose of 9Honey, sign up here to receive our top stories straight to your inbox